Our focus is on value chain sustainability. Across every touchpoint, between sourcing raw materials to processing & delivering the finished goods, we put an impetus towards implementing of sustainable practices with absolute diligence.
We are sensitive about the resources that go as inputs in our processes, be it water, energy, or chemicals, and the rippled impact of the output we produce. With investments in technology, research, and management systems, we have achieved a remarkably positive and benefitting impact on the fragile ecosystem we inhabit.
The Planet: Our Environmental Compliance Practices
Our active efforts in conserving and improving the condition of the flora & fauna we interact with have helped us achieve the ISO 14001:2015 certification, highlighting our environmental management systems' prowess. We have ensured a bottom-up sensitivity towards ecological impact, which reflects in training provided to each of the shop-floor operators. They have been trained with a focus on processes that:
Monitor and minimize waste and discharges.
Conserve water & energy with precise and mindful use of chemicals.
Our environmental management systems and practices are deeply embedded in our operational principles devised on the idea of the triple bottom line – planet, people, and profit. With extensive growth at Nichem Industries, our operating principles' effect has only grown in size and stature.
Our dedicated Research & Development team is consistently collaborating with Chemical Technologists working on the cusp of innovation. Their collective plan is to create ecologically robust products that meet international standards and have an inherently positive impact on the ecosystem. We are adherent with the:
Global Organic Textile Standards (GOTS) Certification
Zero Discharge of Hazardous Chemicals (ZDHC) Certification
Eco Passport Certification from Oeko-Tex®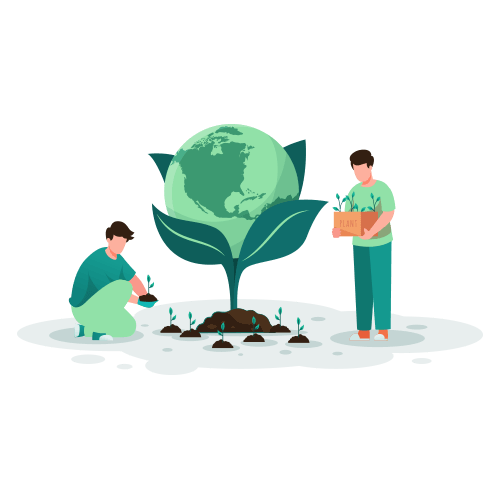 Human Capital: Creating a Safer and Healthier Tomorrow for the People
Considering our human capital to be at the crux of enabling the achievement of sky-arching ambitions and goals, we have put their occupational health and safety at the centre of our operational strategy.
That is visible in our ISO 45001:2018 certification, which showcases our collective objective to ensure consistent enhancement in our performance on the Occupational Health & Safety (OHS) metrics.
We are able to achieve our OHS goals with initiatives such as:
Active and apt measures are taken to prevent any accidental injury or health risk associated directly with the product development, manufacturing, or supply processes.
The firm does not practice or promote child labour in any form and does not associate with any entity engaging in such acts.
We provide routine health check-ups for all the employees engaged in our manufacturing processes.
Regular training provided to employees for Safety, Health and Environment (SHE) norms.
We pay equal emphasis to sustainable business practices that are mindfully created keeping ecological impact at the centre and are compliant with local & global laws, supported by comprehensive employee safety and well-being.